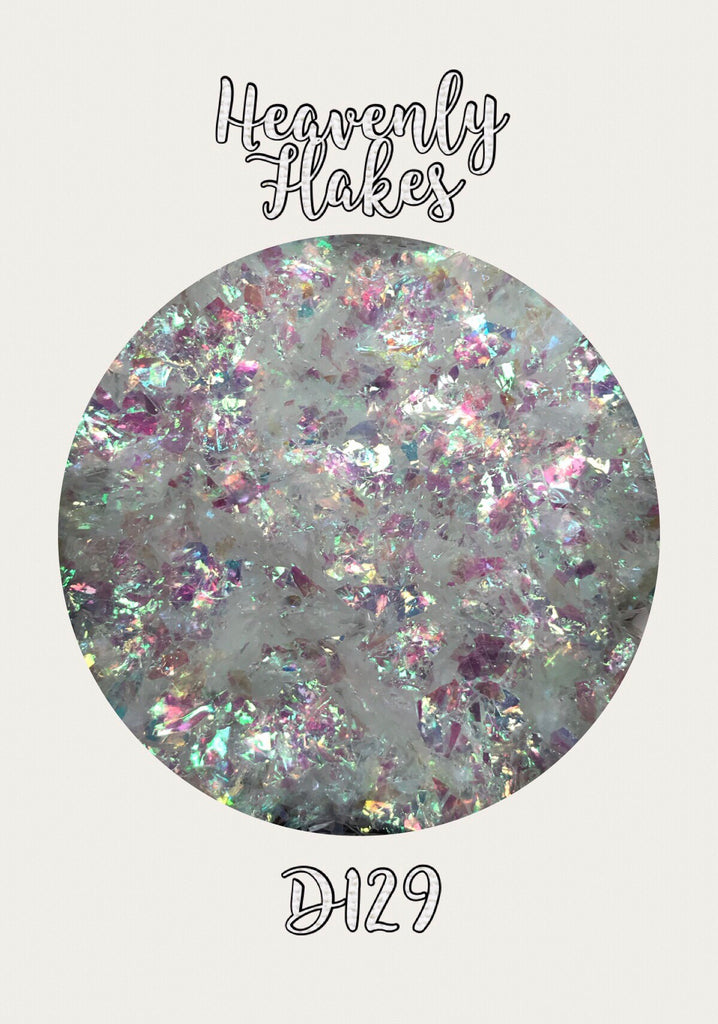 Heavenly Iridescent Flakes
Heavenly is also available in;
•Fireworks 
•Large Hex
Premium quality iridescent glitter flakes are solvent resistant and safe for use on skin.

Perfect for nails, makeup, hair and crafting.
These flakes look beautiful on their own, or layered on top of glitter or colored acrylic or gel. 
They would be gorgeous on your face, around your eyes, but the size of the flakes may not be ideal for eyelids. 
So pretty that you really can't go wrong with these! 
---
---
More from this collection