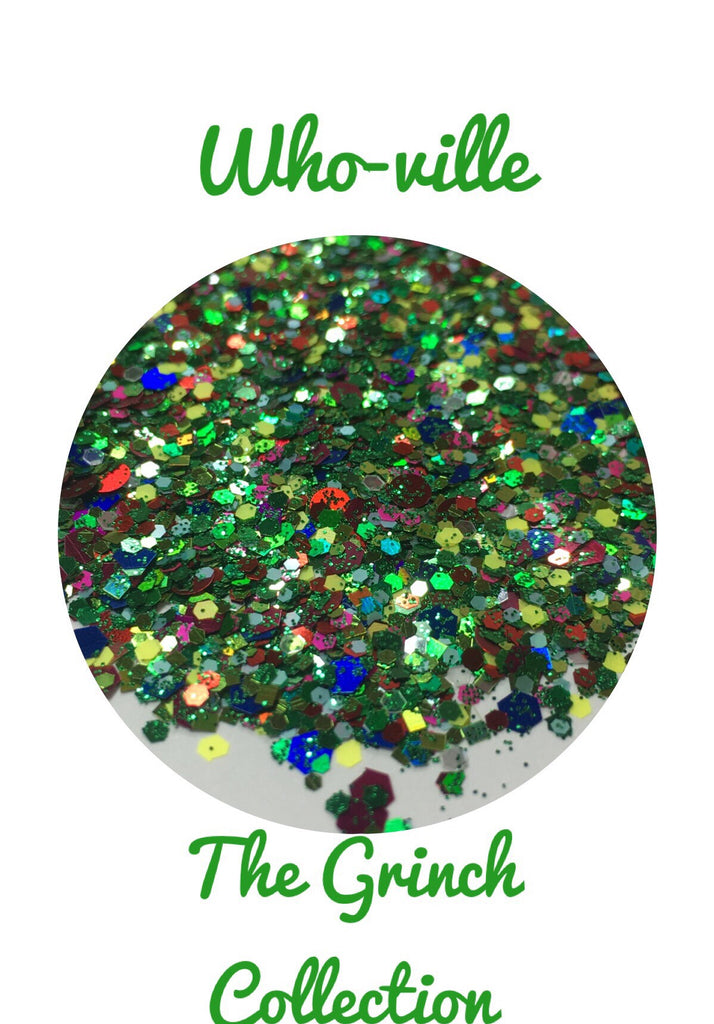 Who-ville Chunky Glitter Mix
Who-ville is a fun mix inspired by the town from the Grinch movie. Colors were chosen from the huge, festive,  colorful tree in the center of town. We hope they come together to give you a total Who vibe!
Check out The Grinch and Cindy Lou too!
Premium quality chunky custom mix glitter, solvent resistant and safe for use on skin.
Perfect for nails, makeup, hair, body products, slime, resin, art and crafting.  
Glitter will be packaged in bags to save on high shipping costs for the benefit of customer and seller on international orders. If you'd like to receive the product in jars or pots, please contact us to arrange to pay actual shipping costs, rather than our discounted international shipping rates. 
---
---
More from this collection